This Hyperbotics factory has an awesome fly-in that shows off a truly massive robot being constructed. Unlike other maps, players spawn in the corners and they'll find themselves rushing into the wide open to grab an early spawning Might buff. This map is dangerous; it has many camo pads without cover, a wide open middle with contestable buffs, and tight corridors that often create several separate skirmishes with almost no where to safe to go.
Topography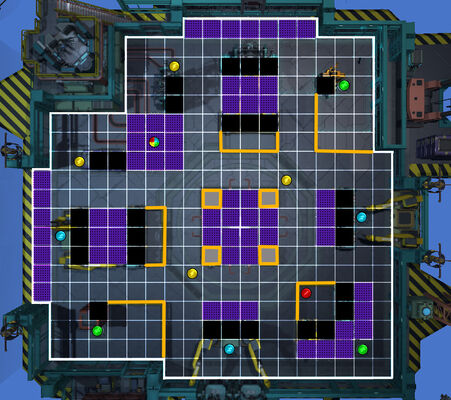 Ad blocker interference detected!
Wikia is a free-to-use site that makes money from advertising. We have a modified experience for viewers using ad blockers

Wikia is not accessible if you've made further modifications. Remove the custom ad blocker rule(s) and the page will load as expected.