Chapter 5: You, version 2
Patch went live on April 4th, 2017
Season 2, Chapter 5 is open!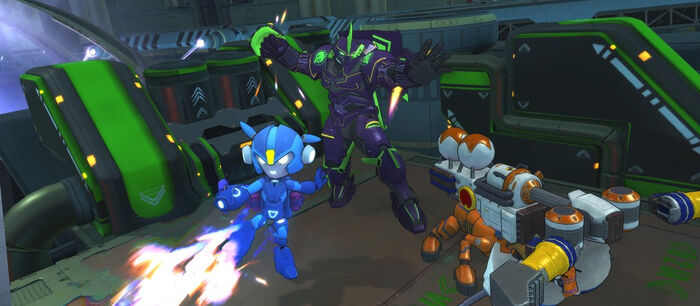 Check out all-new challenges and missions.
New skins are available for
Garrison and Helio each have a new taunt as well
New skins and taunts will be available for

 ISO

ISO

A currency earned through

Used to purchase loot

after the chapter has ended.
Expanded Free Rotation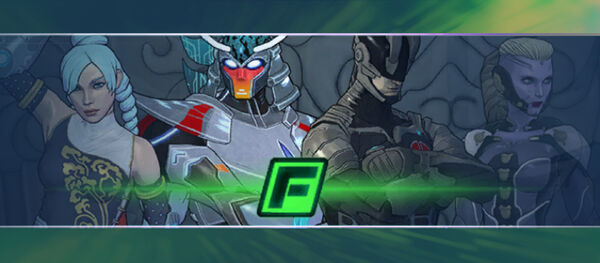 During this chapter, the Warriors of Nidus will be added to your Free Rotation.
Asana, Su-Ren, And Kaigin are available now. Tol-Ren will join them two weeks after his release.
Playing as them or against them may yield secret rewards…
New Freelancer: Tol-Ren, The Robo-Ronin
Tol-Ren is back from the dead and ready for revenge.
He is a melee firepower that cuts down his foes with devastating precision.
Records indicate that Tol-Ren was a descendant of GAIA and tasked with protecting (or possibly infiltrating) Reactor cities during a time of great unrest between GAIA and human civilization. Like Su-Ren, he is believed to have been one of the originators of Project Nidus – an initiative to create super-powered warriors with both organic and artificial DNA – some time after GAIA's desertion.
Documents about the lancer, Asana, also imply that Tol-Ren was betrayed and "killed" by one of his students, Kaigin. *His recent return to Atlas has raised concerns about an impending zombie crisis and imminent death. Especially for Kaigin.
New Game Modes: Supportal Kombat and Reactor Roulette!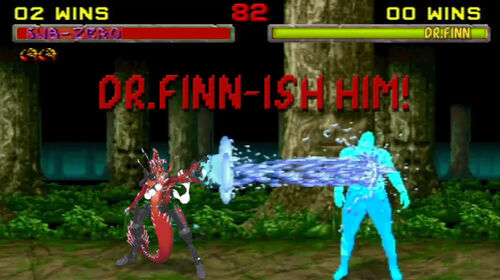 Supportal Kombat assigns you a random Support freelancer, buffs all damage by 50%, and replaces heal powerups with might powerups. Dr. Finnish them!
Reactor Roulette will start on April 11 – in this mode, you will get a random game mode from any of the ones so far this season.
Willma Fillicia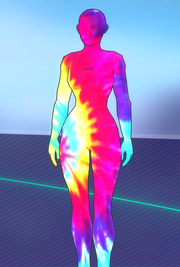 Good sir William Phil now has a female counterpart.
For those that have no idea what that means: There is now a female set of skins for Fill.
Any purchased skins for Fill will grant both the male and female versions.
UI Enhancements
Overcon icon (in-game) has moved to be near the player portrait.
General
Custom draft games will no longer be scrapped if someone fails to select a freelancer, instead the server will pick for them.
Balance
When only a side of Titus' basic attack hits Rampart's shield, Rampart should now gain energy for blocking the hit.
Titus' Dirty Fighting (ability4) should not show cover symbol when targeting at enemies in cover.